A short story about how perfect bug report should look like.
A couple of months ago a bug was reported: ruins were not appearing. Not for everyone. Not always. I knew about this bug, but couldn't do anything, logs were not helpful and I was not able to replicate the issue by myself. Also all reporters had way too much mods to use it as a reference. So the bug lived until I got those two posts: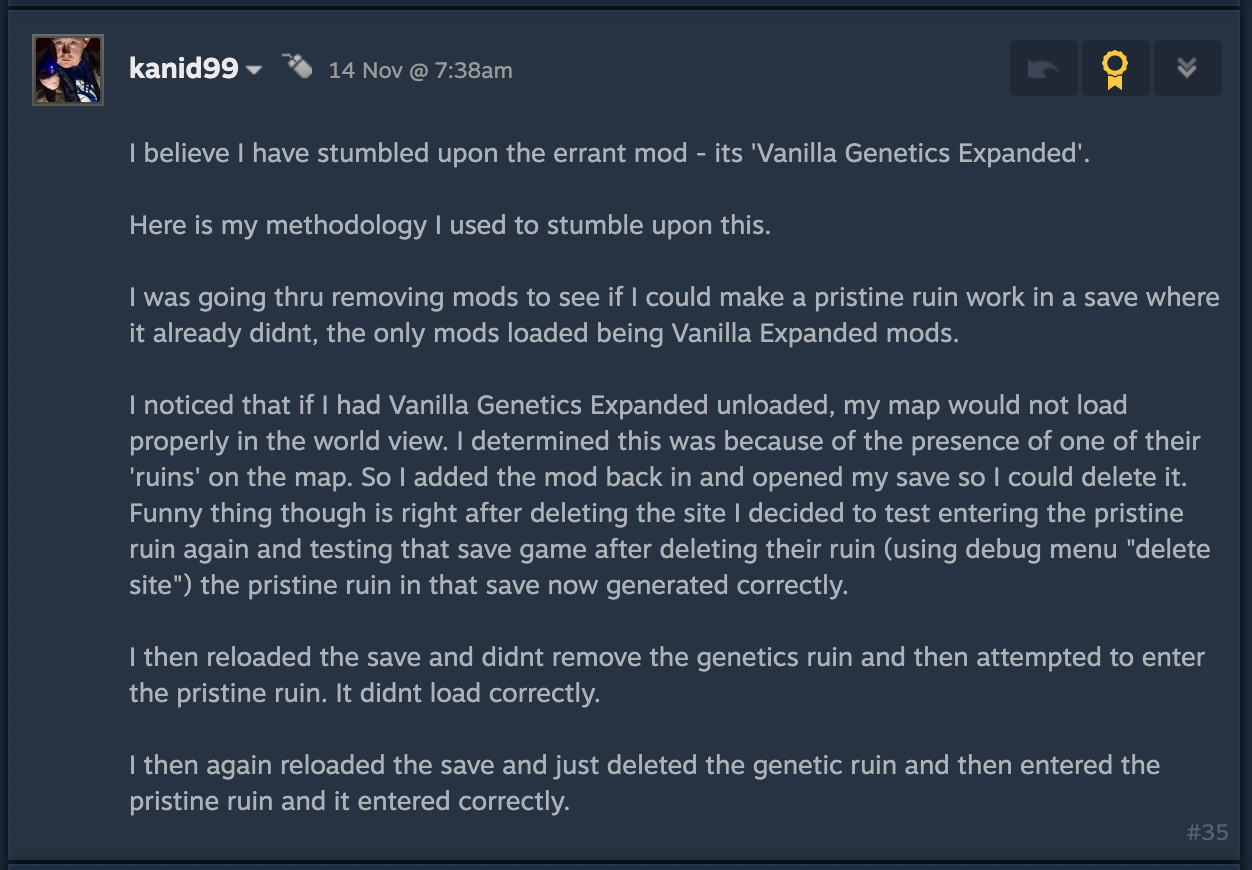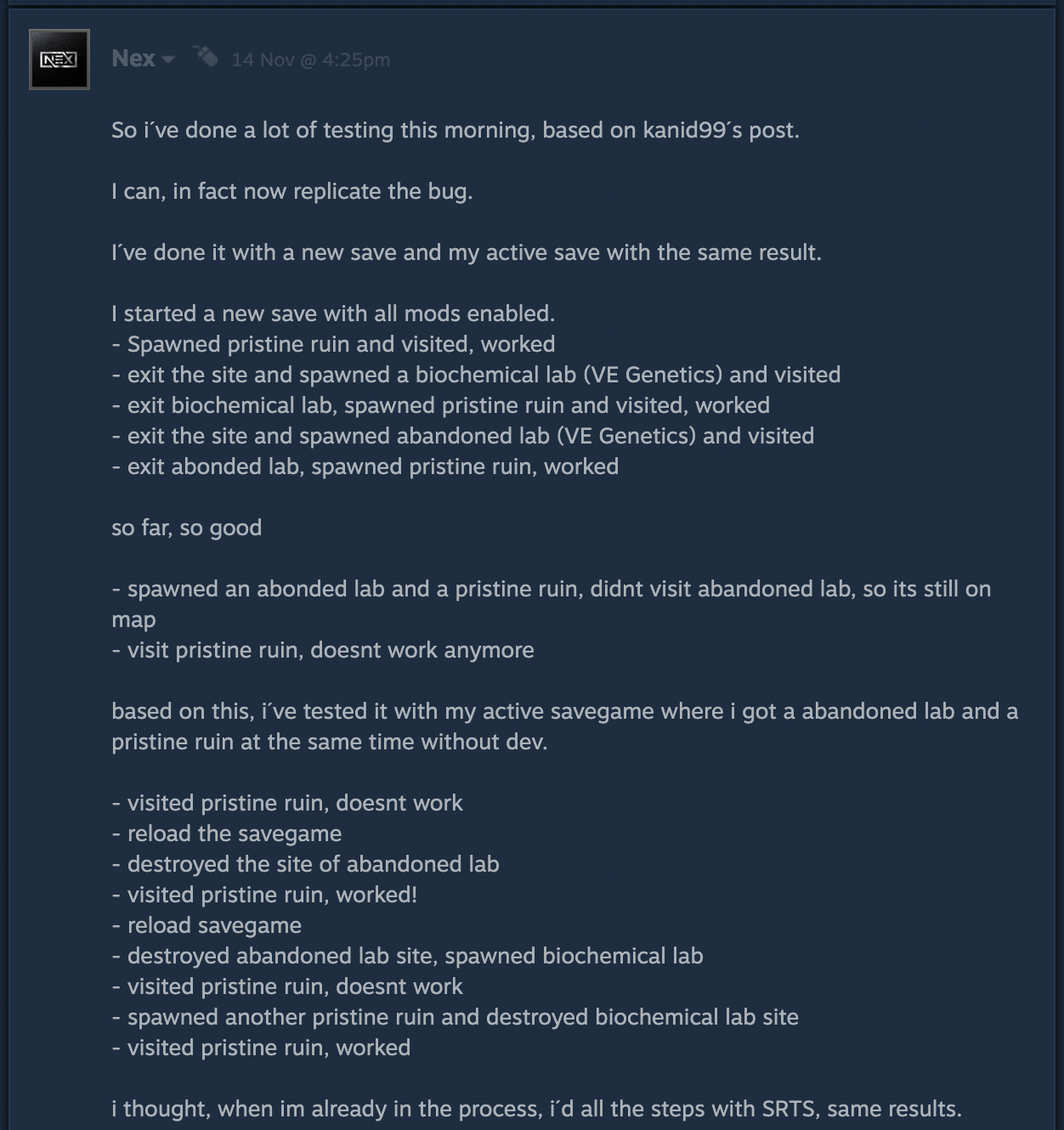 And you know what? I would like to have each and every bugreport like those two. Because those have enough information to replicate the bug for me, so I was able to find the issue in VE core and report it to Vanilla Expanded maintainers (and thanks to them, they fixed the issue just in a couple of hours).
The bug is gone, ruins are generating fine. Time to get back to development.
Bonus part: how to search for faulty mod quickly
You can use approach called "binary search". If you have 200 mods, you don't need to do 200 relaunches, removing mods one by one and running tests. You remove a half: 100 mods at once and see what happens. If the game still fails, you remove another half: another 50 mods and so on. If the game runs fine, then it means the incompatible mod was just removed, so you re-add mods you just deleted and remove everything else.
Using this approach you can narrow down 200 mods to 6 in just five checks. And since many mods go in groups (like Core + parts) you can make number of steps even less.